Manuals/MLRdraft
Jump to navigation
Jump to search
MLR Microscope Reflected Light Illuminator User's Manual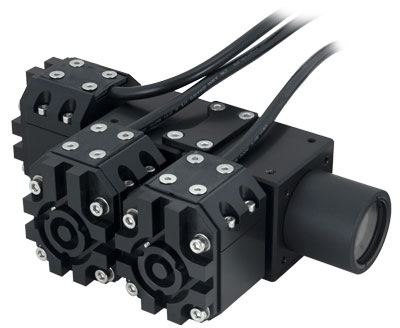 Disclaimer
Zaber's products are not intended for use in any critical medical, aviation, or military applications or situations where a product's use or failure could cause personal injury, death, or damage to property. Zaber disclaims any and all liability for injury or other damages resulting from the use of our products.
Precautions

UV Light Hazard! The MLR illuminator contains a high-power UVA LED. Do not look directly into the beam of light or expose skin. Do not attempt to disassemble or service an MLR device, except under the advisement of a Zaber representative.
Conventions used throughout this document
Fixed width type indicates communication to and from a device. The ↵ symbol indicates a carriage return, which can be achieved by pressing enter when using a terminal program.
Device Overview
AutoDetect
Your MLR peripheral is equipped with AutoDetect, a feature that allows a Zaber controller to automatically configure its settings for the peripheral when it is connected.


Important: The controller should always be powered down before disconnecting or connecting your MLR peripheral.

To connect the peripheral to a controller:
Power off the controller.
Connect the MLR peripheral.
Power on the controller.
The controller will activate the peripheral shortly after it is powered on.
Connectors
Recommended controller(s) for your MLR peripheral are provided in the product specifications. Zaber's controllers and peripherals are designed for ease of use when used together. Optimal settings for each peripheral are automatically detected by Zaber's controllers when the device is connected.
For reference, the pinout for the peripheral cable connectors is shown below:
Illuminator Interface



Female B-Coded M8 Connector

Pin
Description
1
LED Temperature
2
LED ID
3
LED-
4
Ground
5
LED+
Installation
Connect the MLR illuminator to the epi-illumination port of any Zaber MVR microscope. Connect the 3 LED channels to the X-LCA4 controller using the 5-pin locking M8 connectors.
Operation
The MLR Illuminators are designed to be plug & play with Zaber's X-LCA4 controller. The controller will automatically detect the connected LEDs and apply appropriate driving currents.
By default, the LED channels will be set to 0 brightness upon device initialization. To increase brightness, send commands to the X-LCA4 controller, or turn the manual control knobs.
I/O Usage and Examples
The MLR features one digital input and two digital outputs that operate on a +5 V supply are TTL compatible. The input and output capabilities of the MLR can also be used with triggers to perform actions based on the current value of the I/O channel.
Digital Inputs
The input will draw up to 1 mA during operation.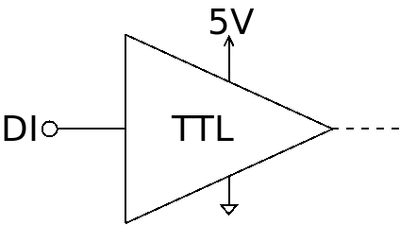 Reading the input is accomplished by sending the unit an io get di command, as shown below.
/1 io get di 1↵
@01 0 OK IDLE -- 0

This command queries the input on the device, in this case input 1, which is low.
Digital Outputs
The digital outputs use an open collector buffer with a pre-installed 1 kΩ pull up resistor to +5 V. Each output can sink up to 20 mA.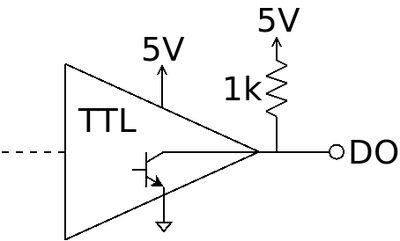 The digital outputs are set through the io set do command, as shown below.
/1 io set do 2 1↵
@01 0 OK IDLE –- 0
/1 io set do 1 0↵
@01 0 OK IDLE –- 0

The first command sets the second digital output high (5 V). The second command sets the first digital output low (0 V).
Warranty and Repair
For Zaber's policies on warranty and repair, please refer to the Ordering Policies.
Standard products
Standard products are any part numbers that do not contain the suffix ENG followed by a 4 digit number. Most, but not all, standard products are listed for sale on our website. All standard Zaber products are backed by a one-month satisfaction guarantee. If you are not satisfied with your purchase, we will refund your payment minus any shipping charges. Goods must be in brand new saleable condition with no marks. Zaber products are guaranteed for one year. During this period Zaber will repair any products with faults due to manufacturing defects, free of charge.
Custom products
Custom products are any part numbers containing the suffix ENG followed by a 4 digit number. Each of these products has been designed for a custom application for a particular customer. Custom products are guaranteed for one year, unless explicitly stated otherwise. During this period Zaber will repair any products with faults due to manufacturing defects, free of charge.
How to return products
Customers with devices in need of return or repair should contact Zaber to obtain an RMA form which must be filled out and sent back to us to receive an RMA number. The RMA form contains instructions for packing and returning the device. The specified RMA number must be included on the shipment to ensure timely processing.
Email Updates
If you would like to receive our periodic email newsletter including product updates and promotions, please sign up online at www.zaber.com (news section). Newsletters typically include a promotional offer worth at least $100.
Contact Information
Contact Zaber Technologies Inc by any of the following methods:
Phone
1-604-569-3780 (direct)
1-888-276-8033 (toll free in North America)
Fax
1-604-648-8033
Mail
#2 - 605 West Kent Ave. N., Vancouver, British Columbia, Canada, V6P 6T7
Web
www.zaber.com
Email
Please visit our website for up to date email contact information.
The original instructions for this product are available at https://www.zaber.com/manuals/MLR.