Careers at Zaber Technologies Inc.
Background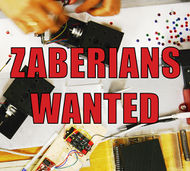 Zaber Technologies is an established, steadily growing, employee-owned company which designs, manufactures, and sells precision motion control equipment for high-tech markets around the world.
We strive to create an open, friendly, and high-achieving work environment. Our staff are progressive, enthusiastic individuals whose hobbies and interests are reflected in the work we do. Some aspects of Zaber that our employees especially enjoy include the people, the sense of community, flexible hours, level of employee engagement, and opportunities to learn. Most of us cycle, bus, or carpool to work and put in extra effort to make sustainable choices. Last, but not least, our office has several friendly dogs.
For more information about Zaber, visit our About Us webpage and/or subscribe to our newsletter, which includes regular updates about new job postings. Click here for a sample of our newsletter.
Job Postings
Please click on the following links for full job postings.
Unsolicited Applications
We welcome unsolicited applications. Please email them to careers@zaber.com. Be sure to let us know what kind of position interests you.
Recruiters
We are interested in direct applications only. No recruiters please.